2004 Preview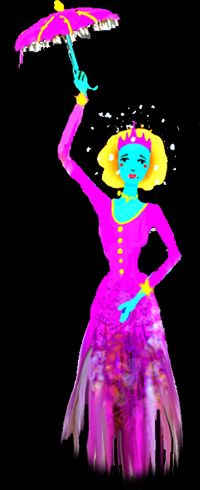 With a heart as black as coal
The Ringmaster comes to steal your soul
Welcome to the Carnival of Souls 2004 Preview, wherein we give you a glimpse at some of the nasty surprises we're concocting in preparation for All Hallow's Eve.
Last year, you encountered the Carnival of Souls on a lonely desert road, and it terrified you. But during the intervening year, your trepidation calmed, and curiosity began to winnow its way into your mind. What is the Carnival of Souls? Why does it appear every year on Halloween night? And who are the damned spirits who man its booths?
This year, you will discover the answers to these questions. We've hired Madame Sarita, the spirit medium, to accompany you to the site, where she will attempt to make contact with the spirit world.
| | |
| --- | --- |
| | But beware, for the most vile ghost of all has yet to be seen: the RingMaster. The historical records show that he was a man of great evil and depravity, almost certainly linked to the damned state of his carnival now. But it is said that he lingers on after death, plotting sinister plans to wreak vengeance upon the living. |
Behind the Scenes
This year, we have a whole team of volunteers working to bring you a great Halloween experience. In addition to last year's crowd, we have Matt, a graphic designer, Kelley, a sculptor, Daniel, a skilled carpenter, Heather, our costume seamstress, and Dana, a children's education specialist (who is traveling to the Carnival all the way from Virginia!).
Here are some of the major new additions for 2004:
The Seance
The Seance is our ten minute long stage show which combines live actors, props, and black light puppetry to take our visitors on a thrilling, dangerous ride beyond the final veil.
See the script for the show. (Beware! If you're planning on coming to Carnival of Souls 2004, there be spoilers ahead!)
The puppets are being fabricated from scratch. They are being cast from our clay sculptures in latex, painted, and attached to armatures built from dowels, fabric, batting, and gloves.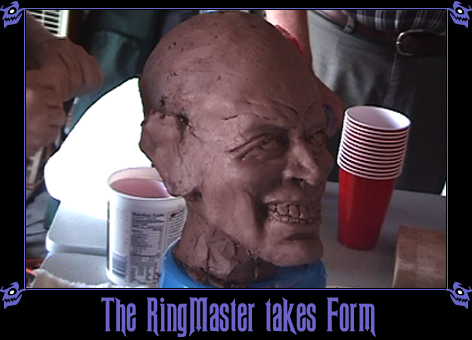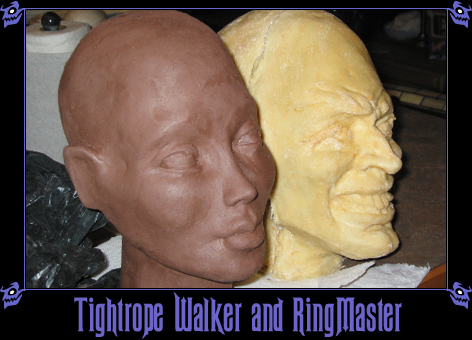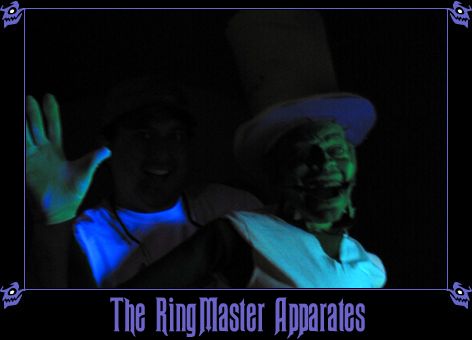 The Crypt
New this year is a Flying Crank Ghost (c.f. Phantasmechanics) for the graveyard scene. To house the ghost, we are building a large crypt out of wood and foam.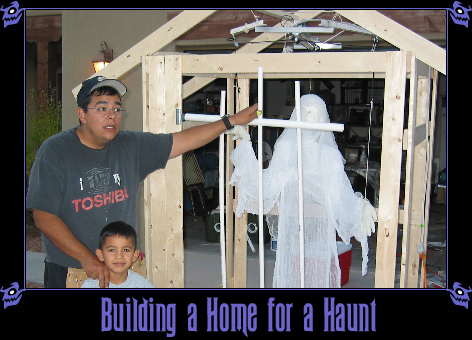 The taller guy in the photo above is Daniel, my bud who came out and helped me build the crypt frame. We had it done in a weekend, working about three hours each day.